Simplifying the College sports recruiting process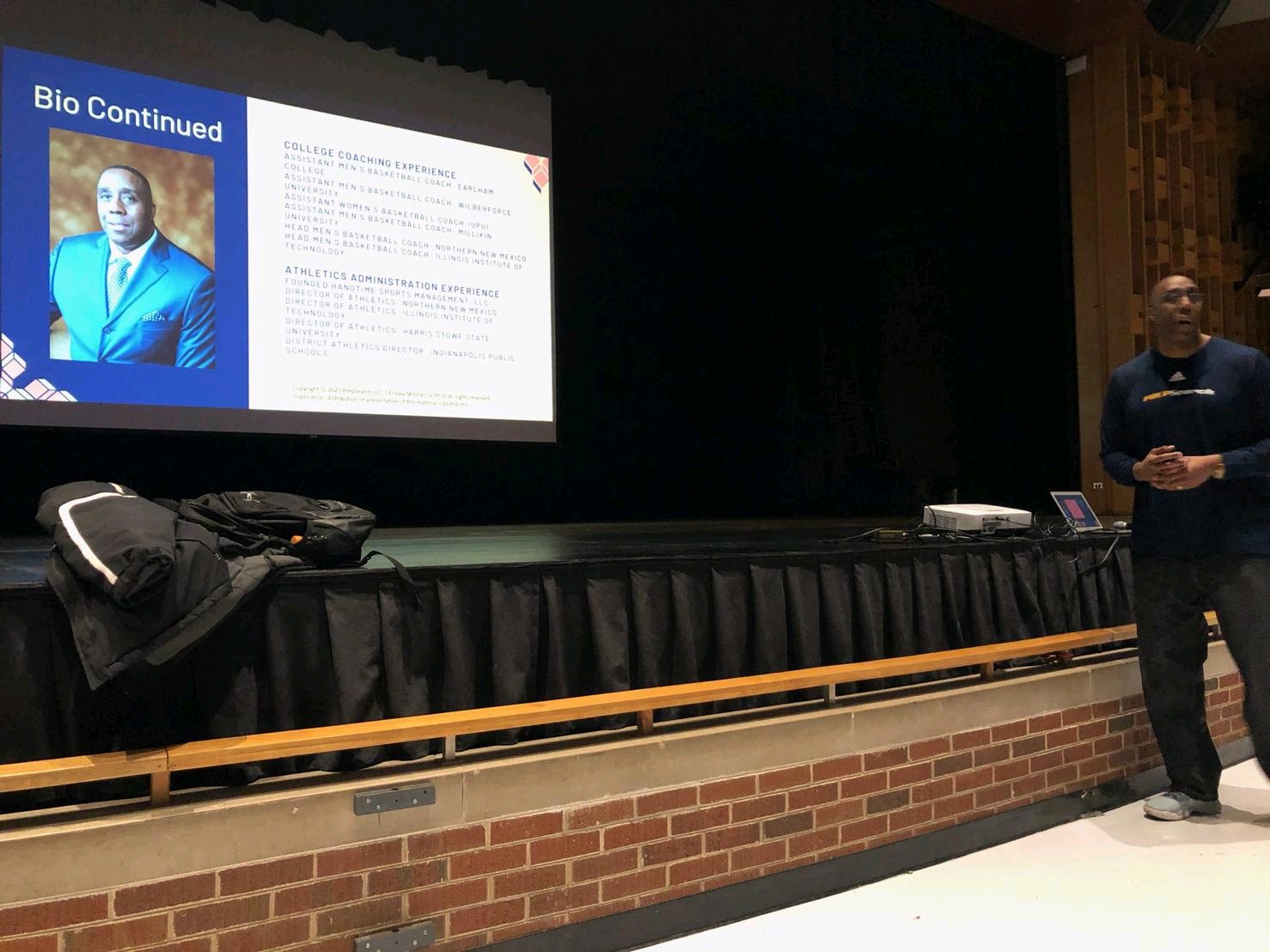 PrepSearch is a College Success Education Service created by Independent Educational  Consultant, Dr. Enzley Mitchell IV. This program provides education on the college sports recruiting process to high schools and individualized counseling to prospective student-athletes and their families. Dr. Mitchell is a member of the National Association for College Admission Counseling (NACAC). Since 2007 PrepSearch has helped hundreds of prospective student-athletes achieve the dream of earning an athletic scholarship with many graduating debt free.
All clients who sign up for the fee-based PrepSearch advising package receive:
A custom wish list of 10-15 colleges and universities based on your son or daughters sport, academic interest, skill level, current recruitment and more.
Personalized coaching on how to get the best athletic scholarship or financial aid offer.
A

 

road map to keep you on track

 

no matter where you are in the process from 8th to 12th grade.
Creation of a strategy that may help your son or daughter graduate debt free with a degree.
7 day money back guarantee.
Prospective Student Athletes who have received athletic scholarships with our help since 2007.
Hours of advisement and counseling provided.
PrepSearch clients are 5x as likely to earn an athletics scholarship and graduate with little or no debt.
ENZLEY MITCHELL IV, PH.D.
EDUCATION

Ph.D., Sport Administration, Concordia University, River Forest, IL

Masters, Recreation & Sport Management, Indiana State University, Terre Haute, IN

Bachelors, Business Administration, Spring Arbor University, Spring Arbor, MI

EXPERIENCE

College Basketball Playing

Professional Basketball Playing

Professional Basketball Coaching

College Teaching

Athletic Administrations 
Dr. Enzley Mitchell IV combines his passion for helping young people pursue their dreams of attending college and participating in intercollegiate athletics, with a love of sports and educating families. He formed EKM, LLC and developed the EKM College Success Seminar after working in intercollegiate athletics as a Basketball coach and Director of Athletics.