Hello,
My name is Enzley Mitchell IV, Ph.D., and I offer a free college success seminar for prospective student athletes in grades 8-12 and their parents. My seminar covers a wide range of topics including the recruiting process, role of the high school coach, eligibility, academics, financial aid, paths to playing a sport in college and more!
I am a former college basketball coach and College Director of Athletics. I created my free college success seminar as a way to provide information to parents and students and an alternative to the expensive recruiting services. My seminar is designed for students who are under recruited, compete at a small school, homeschooled students, students seeking help promoting themselves to colleges as well as highly recruited students.
**I live in Indianapolis, so I do ask for mileage to conduct my seminar outside of a 60 miles radius of Indianapolis to help cover my travel expenses. As long as parents are in attendance with their students, I conduct the one-hour seminar for free. I am happy to conduct a student only session for a nominal fee. At the conclusion of the seminar, I offer an invitation to schedule a free 15-minute no obligation individual consultation between students, their families and myself at a later date. There is absolutely NO obligation for any family to use my fee based recruiting service alternative.**
If you have any questions or would like to talk about scheduling a one-hour session with your parents and students please let me know. Please download my color brochure from the website for more information. I would love to talk to you more about how I can help provide information and resources to students who may have the ability to participate in a sport at the college level.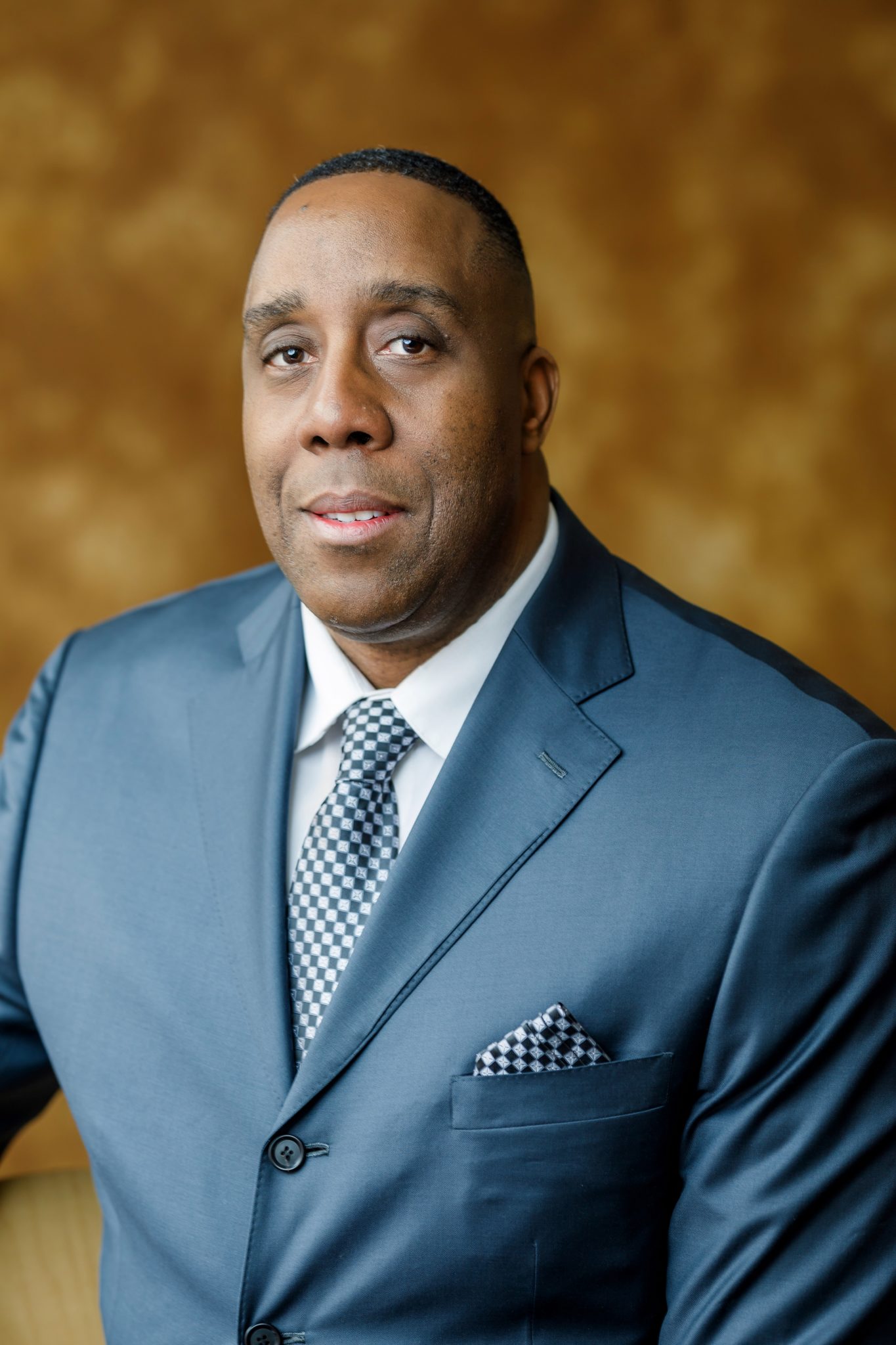 Biography
Dr. Enzley Mitchell IV combines his passion for helping young people pursue their dreams of attending college and participating in intercollegiate athletics, with a love of sports and educating families. He formed EKM, LLC and developed the EKM College Success Seminar after working in intercollegiate athletics as a Basketball coach and Director of Athletics.
In his second season as head Coach at Northern New Mexico, the men's basketball team made a 10-win improvement from their inaugural season, which was the biggest improvement in NAIA division II men's basketball during the 2009-10 season. The team qualified for the USCAA national tournament and finished the season ranked 7th in the final poll in only their second season.
The coaching and administrative experience at the NAIA (Harris-Stowe State University, Illinois Institute of Technology, Northern New Mexico College, Wilberforce University), NCAA Division I (IUPUI), and NCAA Division III (Earlham College, Millikin University) levels has allowed Dr. Mitchell to create an informative and comprehensive program that helps prospective student-athletes with one of the most important decisions in their life.
The Fort Wayne, Indiana native is a graduate of Snider high school and attended Spring Arbor University where he played basketball and was a four-year letterman. At Spring Arbor, Mitchell, earned first team all-conference, first team all-defense and defensive player of the year honors before graduating with a bachelor's degree in Business Administration. Following graduation Mitchell coached and played professional basketball in Europe including one season as head coach of the Swansea Basketball club in Swansea Wales, leading the team to a 19-4 record and semi-final appearance in the Premier League championship.
Enzley earned his Ph.D. in Sport Administration from Concordia University and also earned a masters degree in Recreation & Sport Management from Indiana State University.
Enzley Mitchell IV, Ph.D.
Hometown: Fort Wayne, IN.  Graduated from Snider High School.
Education
Ph.D., Sport Administration, Concordia University, River Forest, IL
Masters, Recreation & Sport Management, Indiana State University, Terre Haute, IN
Bachelors, Business Administration, Spring Arbor University, Spring Arbor, MI
College Basketball Playing Experience
Spring Arbor University-Four year letterman
2 time most improved

Team captain

Conference co champs

1

st

Team All Conference

1

st

Team All Defensive

Conference Defensive Player of the year
Work Experience
15 years of experience as a Head College Basketball Coach, Assistant Basketball Coach, College Director of Athletics at the NCAA Division I, Division III and NAIA levels.
Additional experience outside of Intercollegiate Athletics in Professional Sports, Banking, Finance and Sales.
NBPA/FIBA Certified Agent/Contract Advisor
Professional Basketball Playing Experience
Swansea Storm
Cardiff Clippers (NBL/BBL)
Aranda de Duero, Spain Worldbasket Summer pro league (San Jose Paraguay)
Professional Basketball Coaching Experience
Euroleague Basketball Head Coach/GM-Swansea Storm, Swansea Wales UK (English NBL)
College Teaching Experience
Benedictine University- Sport Management Professor
Ball State University- Sport Administration Instructor
Bethel University- Assistant Sport Management Professor and Department Chair
Concordia University River Forest-Sport Management Instructor
Concordia University-Nebraska Sport Management Instructor
Mid-Atlantic Christian University-Sport Management Professor
College Coaching Experience
Assistant Men's Basketball Coach- Earlham College
Assistant Men's Basketball Coach- Wilberforce University
Assistant Women's Basketball Coach-IUPUI
Assistant Men's Basketball Coach- Millikin University
Head Men's Basketball Coach- Northern New Mexico
Head Men's Basketball Coach- Illinois Institute of Technology
Athletics Administration Experience
Founded Hangtime Sports Management, LLC
Director of Athletics- Northern New Mexico
Director of Athletics- Illinois Institute of Technology
Director of Athletics- Harris Stowe State University
District Athletics Director- Indianapolis Public Schools